Our Mentors
Every applicant selected into the Brooke Owens Fellowship Program is paired with two mentors: one at their host institution and another from elsewhere in industry. These mentors help guide our Fellows to ensure they get the most out of the Fellowship--and stay connected with their Fellow in the months after the program ends, to officer advice and counsel as our Fellows complete their education and enter the workforce.
Our mentor pool includes the following senior leaders in the aerospace community.
Anthony J. Piplica is Chief Executive Officer (CEO) of Generation Orbit Launch Services, Inc. AJ is responsible for a wide range of technical systems design and analysis, strategic technical and financial planning, fostering of customer and partner relationships, and securing financing to fund near-term research and development efforts. He currently leads the programmatic and technical effort to develop GO1, a novel hypersonic flight platform. He served as the company's Chief Operating Officer (COO) since 2013.
AJ previously served a Senior Aerospace Engineer within the Advanced Concepts Group with the Engineering division of SpaceWorks Enterprises, Inc. (SEI) He has a strong background in aerospace systems design, including spacecraft, launch vehicles, and hypersonic systems. Specific projects led by AJ include design and analysis of air-launched rocket concepts and computational fluid dynamics (CFD) studies in support of Air Force Research Laboratory Reusable Booster System. He has also supplemented the aerodynamic design and analysis capabilities at SEI through the development and utilization of the Scramjet Propulsion Inlet Designer (SPIDer) tool for inward turning inlet design as part of the AFRL "Gryphon" hypersonic flight test bed conceptual design study. Further, his past experience includes work for Jacobs Engineering at NASA's Johnson Space Center in the Aerothermal and Flight Dynamics Group. Along with his diverse technical background, his blend of business skills helps support GO in both strategic decision making and interfacing with customers and investors. AJ holds both Master's and Bachelor's degrees from the Georgia Institute of Technology focused in aerodynamics and fluid mechanics, supplemented by a certificate in entrepreneurship. Additionally, he is a member of the American Institute for Aeronautics and Astronautics (AIAA).
Aschley Schiller is a US Congressional staffer. Prior to working on the Hill, Aschley was a Presidential Management Fellow at the Small Business Administration and in the Commerce Branch and Science and Space Branch of the White House's Office of Management and Budget.
Aschley is a graduate of Texas A&M University and the University of Michigan's Gerald R. Ford School of Public Policy.
Alan Boyle is the Aerospace and Science Editor for GeekWire, a website about tech and science that's headquartered in Seattle. Over the course of four decades in journalism, Alan has covered topics ranging from the collapse of the Soviet Union to the rise of SpaceShipOne. From 1996 to 2015, he was Science Editor for MSNBC.com and NBCNews.com. Going even further back, he was Foreign Editor for the Seattle Post-Intelligencer (that's the Soviet connection) and Features Editor for The Spokesman-Review in Spokane, Wash. Alan is the author of "The Case for Pluto" and President of the Council for the Advancement of Science Writing. He speaks a little bit of Russian and a whole lot of geek.
Beth Moses is an aerospace engineer at Virgin Galactic where she serves a dual role of Chief Astronaut Instructor and Interiors Program Manager. Her teams are responsible for the delivery of the passenger cabin of SpaceShipTwo and the creation of the training program to prepare future astronauts for spaceflight.
Previously, Beth worked at NASA's Johnson Space Center where she served as the Extravehicular Activity System Manager for the International Space Station from initial design through final on-orbit construction. She designed and implemented the global program of human-in-the-loop testing which verified the spacewalk mechanisms used to assemble and maintain the station.
Beth received her Bachelor's and Master's degrees in Aeronautical and Astronautical Engineering from Purdue University. As a student, she was awarded the National Science Foundation's Microgravity Research Award to conduct materials research in parabolic flight.
Bob Withrow is the Vice President of Engineering at Scaled Composites. Bob joined Scaled in 2009 as a Design Engineer working on SpaceShipTwo. During his time on that program he worked on the rocket motor controller for the propulsion system and obtained the FAA Experimental Permit for the spaceship. In 2012, he became the Project Engineer for the Firebird program where he conducted nearly 200 test flights. In early 2015 he took on the role of Director of Engineering.
Bob came to Scaled from Nortel Networks where he was a Consulting Engineer working for the Chief Technology Officer. He has been a Research Affiliate at the MIT Media Lab, the Chairman of an ITU-T focus group, and the President of his own manufacturing/consulting firm.
Bob holds a Bachelor of Science in Electrical Engineering from the University of Cincinnati. In his spare time, Bob works on obtaining ratings to add to his Commercial Pilot License. He is also a figure skater, figure skating official, and a Cozy MkIV experimental aircraft builder.
Brett Alexander is head of Business Development and Strategy for Blue Origin, a developer of vehicles and technologies to enable human space transportation. Prior to joining Blue Origin, Brett served as Senior Policy Analyst for space issues in the White House Office of Science and Technology Policy; President of the Commercial Spaceflight Federation; member of the NASA Advisory Council, space industry consultant; and Executive Director for Space at the XPRIZE Foundation.
Carissa Bryce Christensen is the founder and CEO of Bryce Space and Technology. She previously co-founded The Tauri Group, LLC and was a partner in CenTauri Solutions, LLC (acquired by CSC in 2010). Carissa is an internationally recognized expert in commercial space. For over two decades she has engaged the leading edge of the space industry with innovative analysis of space systems and advanced technology. She led the creation of widely used financial and economic indicators now considered global metrics for the commercial space and satellite sectors.
A frequent speaker and author on space and satellite trends, Carissa serves as a strategic advisor to government and commercial clients, and has been an expert witness and testified before Congress on market dynamics. She is also an active investor in technology-focused startups and advises several companies she has helped seed. She serves on the board of QxBranch, an early stage quantum computing software firm in which she is a partner.
Carissa holds a Master of Public Policy degree from Harvard University's Kennedy School of Government, where she specialized in science and technology policy. She also completed the General Course in Government at the London School of Economics and was a Douglass Scholar at Rutgers University.
Carissa is an Associate Fellow of The American Institute of Aeronautics and Astronautics Association.
Carlos Niederstrasser is a Master Systems Engineer with Orbital ATK, and currently supports corporate strategic activities, new business pursuits, and a number of special initiatives. Some of the programs Carlos has supported at Orbital ATK include the Antares Accident Investigation Board, the Dawn interplanetary spacecraft, the OrbView remote sensing system, and the Cygnus CRS resupply mission.
Carlos leads a number of cross-group activities and outreach efforts. He is a member of the three-party steering committee for the first-of-its-kind Space Systems and Technology Program in the United Arab Emirates. Carlos is also responsible for Orbital ATK's Warp 10 program – an innovation incubator established for the development of new employee-driven ideas.
Prior to joining Orbital ATK, Carlos served as program manager for Stanford's student-built satellite – OPAL. OPAL demonstrated the feasibility of launching multiple picosatellites from a mothership satellite, and served as the direct predecessor to the CubeSat standard. Carlos earned a BSE in Mechanical and Aerospace Engineering from Princeton University, an MS and an EAA in Aeronautics and Astronautics from Stanford University, where he was a National Science Foundation Fellow. He is also a graduate of the International Space University.
Carol Lane is President of Cynergy, LLC, consulting in the fields of aerospace and energy. She is currently working with X-energy, LLC. From 2003-2014, she served as Vice President of Washington Operations and Vice President of Civil and Commercial Space for Ball Aerospace & Technologies, Corp.
With 25 years of defense and space community experience in policy, government relations and business development, Carol has worked with the Federal government, Congress, as well as over 18 years in industry with Lockheed Martin and TRW (Northrop Grumman), both in the operating plants and the Washington office, prior to joining Ball. In 1988, President Reagan appointed Carol to serve as the Director of the Office of Commercial Space Transportation, under the Secretary of the Department of Transportation. Carol is a graduate of George Washington University. Carol served as Vice President of Development for Achievement Rewards for College Scholars (ARCS) and currently serves as President of the American Astronautical Society.
Cassie Kloberdanz-Lee (Co-Founder) is the Director of Aerospace Applications at Vulcan, Inc. where she leads the development of innovative space solutions in support of Paul G. Allen's philanthropic initiatives such as improving ocean health, addressing climate change and using data to save species at risk of extinction. Prior to her work at Vulcan, Cassie served as the Business Development Manager for Sierra Nevada Corporation's Space Systems where she also held a variety of engineering roles on the Dream Chaser orbital vehicle program and co-led the advanced development team. Cassie designed and taught a graduate-level course at the University of Colorado Boulder in Aerospace Engineering Sciences and has led Media and Public Relations for SpaceX. She began her career as a Propulsion Engineer for NASA's Kennedy Space Center and Marshall Space Flight Center.
Cassie is a graduate of the University of Colorado Boulder and the University of Iowa, where she founded the University's chapter of AIAA, and has served on the Embry Riddle University Commercial Spaceflight Office Advisory Board. Cassie is a co-founder of the Brooke Owens Fellowship Program.
Celinda Marsh is a Budget Examiner at White House's Office of Management and Budget, In that role, Celinda tracks all funding for Research and Development activities across the Federal government; coordinates with a sister White House component, the Office of Science and Technology Policy (OSTP); supports the Lab-to-Market initiative, which is accelerating the transfer of Federally-funded research and technology into the market place; and keeps up with NASA's Space Technology Mission Directorate and other NASA budget issues.
Celinda earned dual Bachelor's degrees in Geology and Geography from the University of Texas at Austin. She completed her Master's degree in Planetary Science at the University of Arizona in 2007. Celinda is also a co-chair of the OMB Parents group, and is the proud mom of two nerdy boys, ages 2&4, who are obsessed with robots, rockets, rocks and cars.
Dr. Charles L. Gustafson is Senior Vice President of the Engineering and Technology Group at The Aerospace Corporation, which comprises about 1,200 engineers and scientists, nearly half the company's technical staff. The Engineering and Technology Group provides support to all national security space programs in the areas of space and launch vehicles, electronics and sensors, computers and software, communications and networking, and systems engineering and architecting. The organization also includes the corporate physical science laboratories, and manages the corporate research portfolio. Dr. Gustafson was elected to this position in April 2015.
Gustafson earned his bachelor's degree in electrical engineering (with high honors) from Purdue University; and his master's degree and Ph.D. in electrical engineering and computer science from the University of California, Berkeley.
Chanda Gonzales-Mowrer is the Senior Director of Prize Operations at the XPRIZE Foundation. XPRIZE is the leading expert in designing and implementing innovative models that utilize gamification, crowd-sourcing, incentive competitions, and exponential technologies to solve the world's grandest challenges. Chanda has over fifteen years of experience working with and directing programs that foster community and partner collaboration. This experience has helped Chanda oversee the direction of the $30 Million Google Lunar XPRIZE which is an unprecedented competition to challenge and inspire engineers entrepreneurs and innovators from around the world to develop low-cost methods of robotic exploration.
Prior to joining XPRIZE, Chanda served as a Program Director at the University of California (Riverside, David and Berkeley campuses). During her tenure with these academic institutions, she worked on programs that looked at the importance of reengineering policy to attempt to better serve its communities. She has worked with a variety of government institutions like the U.S. Office of Secretary Defense, U.S. Department of Interior, European Union and city governments, as well as for-profit entities that supported science and technology based programs. Her home is in Oakland, California and she loves rooting for the A's. Chanda also loves traveling with her husband and daughter.
Chris DeMay, HawkEye 360's founder and COO, came up with the idea for his start-up while serving at the National Reconnaissance Office (NRO), where he was Director of the Non-Traditional SIGINT Program Office (NSPO) and responsible for space-based intelligence technology development projects and programs. He spent fourteen years in various leadership positions with the U.S. Federal Government, and was the proud recipient of the NRO Gold Medal of Distinguished Performance and the Frank Beamer Award for Exceptional Service.
Chris holds an MS in Systems Engineering and a BS in Business Information Technology, both from Virginia Tech. He is a fan of third-wave coffee, traveling, and graphic design, and fondly remembers his stint as lead singer of his college rock band. Chris lives in Chantilly, VA with his wife and his two-year-old son.
Chris Stott is the Co-Founder, Chair, and CEO of ManSat, the world's largest commercial satellite spectrum firm. Alongside Sir Arthur C. Clarke, he is the Chair Emeritus of the Society of Satellite Professionals International (SSPI), the largest professional association in the global space and satellite industry, who named him Satellite Industry Mentor of the Year for 2015.
Chris is an entrepreneur working with many space companies. He serves on both the Faculty and the Board of the International Space University and as the Chairman of the ISU Inc. USA Organization. He is a founder of the International Institute of Space Commerce, where he routinely publishes, and he is also a published fellow of both the Royal Astronomical Society and the International Institute of Space Law. His first work on space, "A Space For Enterprise: the aerospace industries after government monopoly', was published with the Adam Smith Institute of London in 1994.
A veteran of both US and British politics, Chris is also active in many charitable causes from Geeks Without Frontiers to the AMAR Foundation, Challenger Centers, the Conrad Foundation, the National Electronics and Communications Museum, and the United Space School Trust. He is also a TED'ster and founder of TEDxISU and TEDxDouglas. In his spare time, Chris is a producer, writer, and documentary filmmaker. A naturalized Manx Texan, Chris lives in Florida with this wife and son and their dogs. He enjoys shooting (pistol, rifle, skeet and trap), SCUBA and Free Diving, and flying helicopters.
Clay Mowry joined Blue Origin in September 2016 to lead global sales, marketing and customer experience activities for the innovative private company developing launch vehicles and technologies to enable commercial satellite and human space transportation. Prior to joining Blue Origin, Clay was the President of Arianespace, Inc. for fifteen years, with responsibility for managing Arianespace's customer, industry and governmental relations at the company's U.S. affiliate. Clay has also served as Executive Director of the Satellite Industry Association (SIA), satellite industry analyst and as senior international trade specialist for the U.S. Department of Commerce's Office of Telecommunications.
Cristin Dorgelo is an experienced executive with nearly 20 years of success in leading technology and public policy organizations. Cristin thrives on building teams and leading technologists, entrepreneurs, and policymakers in using innovative approaches and best practices to turn ambitious ideas into reality, achieve sustainability, and navigate change. Cristin most recently served as Chief of Staff at the White House Office of Science and Technology Policy (OSTP) from July 2014 to January 2017. As Chief of Staff to the President's Science Advisor and the U.S. Chief Technology Officer, Cristin facilitated policy development and implementation across a broad spectrum of science and technology issues. Cristin spearheaded President Barack Obama's White House Frontiers Conference in October 2016.
Prior to her role as Chief of Staff, Cristin served as Assistant Director for Grand Challenges at OSTP, developing programs to address 21st Century Grand Challenges and working with Federal agencies to use incentive prizes to engage citizen solvers on Challenge.gov, an effort that won Harvard Ash Center's "Innovations in American Government Award" in 2013. From 2006-2012, Cristin was Vice President of Prize Operations for the XPRIZE Foundation, a nonprofit prize institute in Culver City, CA. She helped launch several startup companies at the Pasadena, CA incubator Idealab from 2000-2006 and was part of the founding team of X1 Technologies. Cristin started her career at the Los Angeles Times. She holds a BA in History with a minor in Anthropology from UCLA. In January 2017, President Obama appointed Cristin to serve as a member of the National Infrastructure Advisory Council, which provides the President through the Secretary of Homeland Security with insight and guidance on the security of critical infrastructure sectors across the United States.
Dr. Danielle Wood is a space systems engineer and researcher with expertise in technology policy for the US and emerging nations. She currently serves as the Goddard Applied Sciences Manager at NASA's Goddard Space Flight Center. Her role is to foster the transfer of Goddard's earth science findings for societal applications such as food security and water resource management. Previously, Dr. Wood served as Special Assistant and Advisor to the Deputy Administrator at NASA Headquarters in Washington, DC. Prior to working at NASA, Dr. Wood held positions at the Aerospace Corporation, Johns Hopkins University, and the United Nations Office of Outer Space Affairs. Dr. Wood studied at the Massachusetts Institute of Technology, where she earned a PhD in Systems Engineering, M.S. in Aerospace Engineering, M.S. in Technology Policy and B.S. in Aerospace Engineering.
The Honorable Dr. Dava Newman is the Apollo Program Professor of Aeronautics and Astronautics and Engineering Systems at the Massachusetts Institute of Technology. From 2015 - 2017, she served as the Deputy Administrator of the National Aeronautics and Space Administration. In that role, she and then-Administrator Charles Bolden were responsible for providing overall leadership, planning, and policy direction for NASA.
At MIT, Newman's research studies were carried out through space flight experiments, ground-based simulations, and mathematical modeling. Her latest research efforts included: advanced space suit design, dynamics and control of astronaut motion, mission analysis, and engineering systems design and policy analysis. She also had ongoing efforts in assistive technologies to augment human locomotion here on Earth.
Newman is the author of Interactive Aerospace Engineering and Design, an introductory engineering textbook published by McGraw-Hill, Inc. in 2002. She also has published more than 250 papers in journals and refereed conferences. As a student at MIT, Newman earned her Ph.D. in aerospace biomedical engineering in 1992 and Master of Science degrees in aerospace engineering and technology and policy in 1989. She earned her Bachelor of Science degree aerospace engineering from the University of Notre Dame in 1986.
Dave Brandt is Manager of the Space Experience Center for the Space, Missile Defense & Strategic Programs team at the Lockheed Martin Government Affairs office in Arlington, Virginia. Additionally, he has managed and served as Program Chairman for professional technical society conferences for Lockheed Martin, including the Space Policy Summit (2002), the First and Third Space Exploration Conferences (2005 and 2008) and Space 2006 (all under the auspices of the American Institute for Aeronautics and Astronautics). He also serves as Vice Chair of the AIAA's National Capital Section, as a board member of the Kent State University Alumni Association, National Capital Chapter, and as a mentor for the Kent State University Washington Program in National Issues.
Prior to joining Lockheed Martin in 1999, Dave served as a member of the American Institute of Aeronautics and Astronautics (AIAA) Business Development team from 1997 to 1999. From 1988 to 1997, he held increasingly responsible positions within the National Space Society (NSS), including being appointed Executive Director in 1996. Earlier in his career, Dave was a teacher in the District of Columbia Public School system, the press office manager for the Federal Election Commission, and the press office manager John Glenn's 1984 Presidential Campaign. He holds a Bachelor of Arts degree in Communications from Kent State University, as well as a Master's Teacher Certification Program from the University of Maryland.
Debra Facktor Lepore is the Vice President and General Manager of Strategic Operations and of the Commercial Aerospace strategic business unit for Ball Aerospace. As the leader of Strategic Operations, and the company's senior executive in Washington DC, Debra is responsible for increasing Ball Aerospace's profile in the market and facilitating collaboration across the company. As the leader of Ball Aerospace's Commercial Aerospace strategic business, Facktor Lepore is responsible for developing and executing new business strategies across the company, and pursuing and performing commercial work in the areas of traditional space, integrated solutions and transformational communications for airborne and space platforms and data analytics.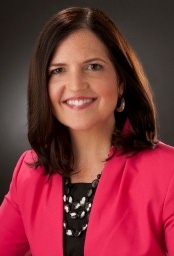 Prior to joining Ball, Debra was a serial entrepreneur, and served as president of DFL Space LLC, president and an owner of AirLaunch LLC, and vice president of Business Development and Strategic Planning for Kistler Aerospace Corporation. Earlier in her career, she was chief of Moscow Operations for ANSER's Center for International Aerospace Cooperation. Facktor Lepore is the former chair of the board of Women in Aerospace (WIA) and founding president of the WIA Foundation. She serves on the board of the American Astronautical Society (AAS), the Future Space Leaders Foundation, and the industry advisory boards of the University of Michigan Aerospace Engineering Department and the Johns Hopkins University Space Systems Engineering program. She is also an appointed member of the FAA's Commercial Space Transportation Advisory Committee (COMSTAC). Facktor Lepore is a fellow of the American Institute of Aeronautics and Astronautics (AIAA), a fellow of the AAS and an Academician of the International Academy of Astronautics (IAA). She holds both a Bachelor (magna cum laude) and Master of Science in Aerospace Engineering from the University of Michigan, and is an alumna of the International Space University summer session program in space policy and law.
Diana Trujillo serves as Mission Lead and as Deputy Team Chief of Engineering for the Mars Curiosity Rover, working at the Jet Propulsion Laboratory. Prior to beginning her work on Curiosity, Diana worked at Orbital Science Corporation and at NASA's Goddard Space Flight Center, contributing to missions including the Commercial Orbital Transportations Services program for privately-developed resupply capacity for the International Space Station.
Donna Potter is the Senior Executive Director of Advanced Development at SSL. Before joining SSL, Donna was with Northrop Grumman Marine Systems, where she was Director of Advanced Launcher Programs and Director of the Development and Integration Strategic Business area. Prior to that, at Rockwell Collins Display Systems, she led product line strategic planning, directed a range of display avionics programs, and managed development of advanced display technologies. Before Rockwell, she held engineering and program management positions at several Lockheed units, including support of Space Station programs.
Donna earned her bachelor's degree in physics from Florida State University and has completed graduate courses in physics and computer science from San Jose State University and the University of Santa Clara.
Douglas R. King is the President and CEO of the Museum of Flight. In that role, Doug leads a team of more than 500 staff members, docents, and volunteers whose mission is to make the Museum of Flight the foremost educational air and space museum in the world. Doug joined the Museum of Flight in January of 2011 after fifteen years as President of the Saint Louis Science Center. Previously, he served for five years as president of Challenger Center for Space Science Education headquartered in Washington, DC. Before becoming involved in education,
Doug spent nearly 20 years in the electronics industry. including serving as a Vice President of the American Electronics Association and president of the Association of Technology Business Councils. He was appointed by the Administrator of NASA to the Agency's Education and Public Outreach Committee and by the Chief of Staff of the Air Force to the Air Force Civic Leaders Group, where he earned the Air Force Distinguished Service Medal. He has also served as president of the Association of Museum Directors, Chairman of the NASA Education Advisory Committee, and as a member of the NASA Advisory Council, the Congressional Web-based Education Commission, and the boards of the Association of Science-Technology Centers, the Giant Screen Cinema Association, and the Academy of Science of St. Louis. He is currently an Accreditation Reviewer for the American Alliance of Museums. A native of Fresno, California, King received his BS degree in engineering from Stanford University and his MBA in finance from the University of Washington. He and his wife, Stacy, have four adult children and three amazing grandsons.
Dr. Ellen Stofan served as NASA's Chief Scientist from 2013 to 2017. In that role, she was the principal advisor to NASA Administrator Charles Bolden on the agency's science programs and science-related strategic planning and investments.
Prior to her appointment, Ellen was Vice President of Proxemy Research and honorary professor in the department of Earth sciences at University College London in England. Her research has focused on the geology of Venus, Mars, Saturn's moon Titan, and Earth. Ellen is an associate member of the Cassini Mission to Saturn Radar Team and was a co-investigator on the Mars Express Mission's MARSIS sounder. She also was principal investigator on the Titan Mare Explorer, a proposed mission to send a floating lander to a sea on Titan. From 1991 through 2000, she held a number of senior scientist positions at NASA's Jet Propulsion Laboratory, including Chief Scientist for NASA's New Millennium Program, deputy project scientist for the Magellan Mission to Venus, and experiment scientist for SIR-C, an instrument that provided radar images of Earth on two shuttle flights in 1994.
Ellen holds Master and Doctorate degrees in geological sciences from Brown University and a Bachelor's degree from the College of William and Mary.
The Honorable Dr. Elizabeth Robinson currently serves as the Chief Financial Officer for the Air Line Pilots Association (ALPA), the largest air line pilot union in the world. Prior to joining ALPA, Beth worked as the CFO of NASA, as Assistant Director for Budget at the White House's Office of Management and Budget, and as Deputy Director at the Congressional Budget Office.
Dr. Erika Wagner serves as Business Development Manager for Blue Origin, LLC, a developer of vehicles and technologies to enable human space transportation. Prior to joining Blue Origin, Dr. Wagner worked with the X PRIZE Foundation as Senior Director of Exploration Prize Development and founding Executive Director of the X PRIZE Lab@MIT. Previously, she served at MIT as Science Director and Executive Director of the Mars Gravity Biosatellite Program, a multi-university spacecraft development initiative to investigate the physiological effects of reduced gravity. From 2009 to 2012, Erika was a member of the Commercial Spaceflight Federation's Suborbital Applications Researchers Group, furthering the research and education potential of commercial suborbital launch vehicles. Today, she serves on the Boards of the Washington Aerospace Scholars and American Society for Gravitational and Space Research, as well as the National Academies Committee on Biological and Physical Sciences in Space.
Erika's interdisciplinary academic background includes a bachelor's in Biomedical Engineering from Vanderbilt University, a master's in Aeronautics & Astronautics from MIT, and a PhD in Bioastronautics from the Harvard/MIT Division of Health Sciences and Technology. Her research spanned both human and mammalian adaptation to microgravity, partial gravity, and centrifugation; as well as organizational innovation and prize theory. She is also an alumna of the International Space University.
Emily Calandrelli is a producer and the host of FOX's Xploration Outer Space. In the show, Emily travels the country to highlight the most exciting aspects of the space industry for an audience of over 500,000 viewers each week. When she's not filming, she's covering business and technology developments in the space industry as a writer for TechCrunch. Emily received her bachelors in Mechanical and Aerospace Engineering from West Virginia University and later went on to receive a Masters in Aeronautics and Astronautics and a Masters in Technology in Policy from MIT. During her academic career, she was awarded the Goldwater Scholarship, the Truman Scholarship, and MIT's Rene H. Miller Prize. Emily has given two TEDx talks on the importance of science literacy and space exploration garnering over 150,000 views. She is passionate about getting younger students, especially women and minorities, interested in STEM, and educating others on the benefits of space exploration. You can follow Emily on social media @TheSpaceGal.
George T. Whitesides is the CEO of Virgin Galactic and The Spaceship Company. In those roles, George is responsible for guiding all aspects of building the world's first commercial spaceline. Prior to Virgin Galactic, George served as Chief of Staff for NASA, where he provided policy and staff support to the agency's Administrator. Upon departure from NASA, he received the Distinguished Service Medal, the highest award the agency confers. Previously, he had served as Executive Director of the National Space Society (NSS), a space policy and advocacy group that was founded by Apollo program leader Wernher von Braun.

George serves on Caltech's Space Innovation Council and the advisory board of the Rotary National Award for Space Achievement. He is a fellow of the UK Royal Aeronautical Society and an associate fellow of AIAA. He previously chaired the Reusable Launch Vehicle Working Group for the FAA's Commercial Space Transportation Advisory Committee, and has served on the Board of Trustees of Princeton University, the board of Virgin Unite USA, and the World Economic Forum's Global Agenda Council on Space Security. An honors graduate of Princeton University's Woodrow Wilson School, George earned his undergraduate degree in public and international affairs. He later earned a master's degree in geographic information systems and remote sensing from the University of Cambridge in England, and was a Fulbright Scholar to Tunisia. George is a licensed private pilot and certified parabolic flight coach.
Gwynne Shotwell is the President and COO of SpaceX. In those roles, Gwynne is responsible for day-to-day operations and for managing all customer and strategic relations to support company growth. She joined SpaceX in 2002 as Vice President of Business Development and built the Falcon vehicle family manifest to more than 70 launches, representing more than $10 billion in business. Gwynne is a member of the SpaceX Board of Directors. Gwynne received, with honors, her bachelor's and master's degrees from Northwestern University in Mechanical Engineering and Applied Mathematics, and currently serves on the Advisory Council for Northwestern's McCormick School of Engineering.
Heather Doty performs dual roles at Ball Aerospace in Boulder, Colorado. As the Engineering Integration Manager, she supports strategic initiatives across the entire organization including recruiting, onboarding, knowledge management and mentoring. As a Principal Structural Engineer, performs analysis and supports environmental testing for a variety of space hardware, from focal planes and telescope optics to instrument benches and spacecraft buses for weather, defense, and science satellites. She is also a group lead, responsible for supporting reviews and development of her colleagues and serves on the leadership team for the Women's Ball Resource Group.
Doty is a senior life member of the Society of Women Engineers (SWE), and is currently the Treasurer on its Board of Directors. She was recognized by SWE as Outstanding SWE Counselor in 2008 and as a Distinguished New Engineer in 2007. A Colorado native with a thirst for knowledge, Doty holds four degrees from the University of Colorado Boulder: an MBA, B.S., and M.S. in civil engineering, and a B.A. in music. She enjoys playing flute, Zimbabwean-style marimba, and singing with other musicians in the Boulder area.
Indra Hornsby is general counsel at Spaceflight Industries, bringing 20 years of experience managing legal and business issues in the global commercial space sector. Prior to this role, Indra served as vice president, legal at Saab Defense and Security in Washington DC where she was part of a team focused on leveraging the company's diversified aerospace technology portfolio in the Americas.
Previously, Indra served as corporate counsel for MDA Corporation where she contributed to multi-million dollar transactions including mergers and acquisitions, and worked strategic space initiatives in human spaceflight, space robotics, commercial spaceflight, geospatial systems and on-orbit satellite servicing. During her career, she has contributed to the creation of national space legislation on export control reforms, on developing government policies for aerospace technology advancement and in furthering space education and awareness. An active member with the Commercial Spaceflight Federation, Indra currently chairs the organization's NewSpace Committee and just completed her term on the Governing Committee for the ABA's Air and Space Law Forum. She and her husband are three-time dog rescuers, which makes their Northwest alpine hiking, horseback riding and snowshoeing adventures quite a bit livelier.
Janet Karika supports NASA's Launch Services Program (LSP) as the Jacobs Executive Director of Interagency Launch Programs. She is the executive-level point of contact within NASA LSP for coordinating and facilitating program-wide partnerships and interchanges with the Air Force, National Reconnaissance Office, and other government agencies for NASA's expendable launch vehicle programs.
Previously, Janet served as the Executive Advisor to the Air Force for space acquisition programs and as the Assistant for Launch Systems for the Office of the Secretary of Defense. Prior to retiring from the AF, she was the Air Force Program Executive Office Director for both heritage launch programs and the Evolved Expendable Launch Vehicle (EELV) program. She advised the Director of the Arms Control and Disarmament Agency (ACDA) on space and missile non-proliferation, and was ACDA's representative to the multi-nation Missile Technology Control Regime (MTCR). She worked on the development of ICBMs, upper stages for launch vehicles, commanded a 72-person nuclear detection operations center, and was a Materials Research Scientist at NASA Ames Research Center. She has been a member of U.S. delegations to Berlin, Moscow, Paris, Tokyo, and Zurich. Janet holds a B.S. and M.S. in Mechanical Engineering; with an emphasis in ultra-high temperature composites used in space propulsion and thermal protection systems. She is an Associate Fellow of AIAA, a member of the FAA's Commercial Space Transportation Advisory Committee (COMSTAC), and is a member of the Board of Directors for Women in Aerospace (WIA).
Jenn Gustetic is currently the Program Executive for Small Business Innovation Research (SBIR/STTR) at NASA Headquarters. The NASA SBIR and STTR programs fund small businesses approximately $200M annually for research, development, and demonstration of innovative technologies that fulfill NASA needs and have significant potential for successful commercialization. Previously, Jenn worked at the White House Office of Science and Technology Policy as the Assistant Director for Open Innovation where she was responsible for scaling the use of open innovation approaches like prizes, crowdsourcing, and citizen science across the Federal Government. Among other accomplishments, in this role she co-founded GSA's citizenscience.gov program and oversaw a cumulative doubling of the use of incentive prizes government-wide (from 350 total prizes conducted from 2010-2014 to 700 total prizes from 2010-2016).
This White House role built on her previous experience as NASA's Prizes and Challenges Program Executive where she served as NASA's principle advocate, advisor and strategist for open innovation methods. Jenn also led NASA's formulation efforts for its Grand Challenges including the Asteroid Grand Challenge to "find all asteroid threats to human populations and know what to do about them." Additionally, Jenn consulted several Federal Government agencies on open government issues such as the Department of Transportation, Environmental Protection Agency and Department of Housing and Urban Development as the Associate Director for Strategic Engagement and Communications at Phase One Consulting Group.
Jenn holds a bachelors degree in aerospace engineering from the University of Florida and a master's degree in technology policy from the Massachusetts Institute of Technology.
Jim Kohlenberger is President of JK Strategies, a public policy consulting practice helping a broad range of innovation leaders, organizations, companies and coalitions achieve their goals by providing fresh thinking, unique insights, targeted action, innovative solutions and transformational results. Prior to founding JK Strategies, Jim served as Chief of Staff of the White House Office of Science and Technology Policy (OSTP) under Director Dr. John Holdren. While in the White House, he helped craft the President's innovation strategy, advanced policies to help spur a mobile broadband revolution through spectrum reform, worked to secure cyberspace, helped put the U.S. space program on a bold new course for the future, and sought to harness innovation as an engine of economic growth and opportunity for all Americans. Previously, Jim helped shape the Clinton Administration's approach to the Internet, serving as Vice President Al Gore's senior domestic policy adviser and working to help pass and implement the Telecommunications Act of 1996.
Jonathan Goff is an entrepreneur, inventor, and space technologist, with a track record in envisioning the future and working to make it reality. Previously, as a co-founder of Masten Space Systems, Jonathan participated in building that company into one of the leading competitors in the suborbital RLV industry, and as their Lead Propulsion Engineer, he played an important role in Masten's victory in the Northrop Grumman Lunar Lander Challenge. Jonathan left Masten in 2010 to found Altius Space Machines, and has since led Altius's business operations, business development, fundraising, and technology research and development efforts. Jonathan was one of the lead inventors on Altius's patented Sticky Boom™ technology, and has also been one of the main technical architects behind Altius's spacecraft capture, satellite servicing, and on-orbit refueling technologies.
In addition to his work as a space entrepreneur at Masten and Altius, Jonathan is a published space technologist, with papers on space technology development, orbital propellant depots, and space architectures, as well as being proprietor of the Selenian Boondocks space technology and policy blog. Jon's educational background includes a BS in Manufacturing Engineering (1999) and a MS in Mechanical Engineering (2007), both from Brigham Young University in Provo, UT.
Karen Lacy is a first officer for ExpressJet Airlines and an Executive Vice President and member of the Executive Council of the Air Line Pilots Association. Karen is the first female pilot to hold this elected position in the Union's 86 year history. She has taken on many other roles in her union and held many positions in the aviation industry including ramp agent for Trans States Airlines, an aeronautical chart maker for a Department of Defense contractor, a revenue management analyst for Continental Airlines, a flight instructor in Sugar Land, Texas, and a first officer for Envoy (formerly American Eagle) Airlines. She also spent several years as a computer programmer for Rice University.
Originally from southern Illinois, Karen graduated from Parks College of Saint Louis University, where she earned her flight ratings. She currently resides in Kingwood, Texas.
Karina Drees was named CEO and General Manager of Mojave Air & Space Port (MASP) in January 2016. She had previously served as Deputy General Manager since 2012. As CEO, Drees is responsible for maintaining more than 3,000 acres of property and managing 150 tenant contracts. She oversees all air and space operations at the airport and manages procedures, business operations, and regional partnership development. Karina also leads the implementation of strategic initiatives for the benefit of the companies operating in Mojave as well as the region.
Prior to MASP, Karina held senior positions in strategy, business development and operations for growing technology companies. She was most recently a member of the strategy and positioning team at SRA International, where she identified opportunities for multiple divisions within the company. Before joining SRA, Karina held leadership positions at two investor-backed high tech startup companies in the Washington DC area. She has a BS from Arizona State University and an MBA from the MIT Sloan School of Management. She also completed International Space University's (ISU) Summer Session Program in Beijing, China. She serves on the Executive Committee of the Commercial Spaceflight Federation and is a board member of the MIT $100K Entrepreneurship Competition.
Kristin White is a Senior Vice President at Beacon Global Strategies, a strategic advisory firm specializing in aerospace, defense, and intelligence policy.
In over a decade of consulting to the defense/aerospace industry, Kristin has managed engagements supporting clients on a range of business issues, from strategic planning and acquisition due diligence to tactical capture support.
Prior to joining Beacon, Ms. White worked for Avascent, formerly DFI Corporate Services. From 2002-2004, Ms. White worked for Women In International Security (WIIS), a membership organization dedicated to increasing the number and visibility of women in the field of international security.
Lauren Kickham is a Director of Philanthropy at Vulcan Inc, Paul G. Allen's private company, where she combines her love of engineering, business and development to catalyze positive change in the world. At Vulcan, she's managed major initiatives such as the Great Elephant Census and started our impact investing practice focused on last mile infrastructure in sub-Saharan Africa (SSA).
Prior to Vulcan, Lauren was an Executive for private fund managers investing patient capital into clean energy infrastructure and smallholder agriculture in SSA. Before that, she worked for George Roberts Enterprise Development Fund (REDF) in San Francisco, and was a management consultant. She has an MBA from the University of Oxford and a B.Eng. from Duke University.
Dr. Laurie Leshin became the 16th president of Worcester Polytechnic Institute (WPI) in June of 2014. As president, she is committed to elevating WPI's impact in communities worldwide. Prior to joining WPI, Leshin served as the Dean of the School of Science at Rensselaer Polytechnic Institute in New York. There she expanded and strengthened interdisciplinary scientific research and education, championed diversity in STEM, and significantly expanded fundraising and outreach initiatives. While at Rensselaer, Leshin continued her work as a scientist for the Mars Curiosity Rover mission and was appointed by President Obama to the Advisory Board for the Smithsonian National Air and Space Museum.
Prior to joining Rensselaer, Leshin served as the deputy director of NASA's Exploration Systems Mission Directorate, where she was responsible for oversight of NASA's future human spaceflight programs and activities. Leshin also worked as the director of science and exploration at NASA's Goddard Space Flight Center. Before joining NASA, Leshin was the Dee and John Whiteman Dean's Distinguished Professor of Geological Sciences at Arizona State University. While at ASU, Leshin was appointed by President Bush to serve on the Commission for the Implementation of United States Space Exploration Policy, which called for a transformation in the nation's approach to space exploration.
The Honorable Lori Garver (Co-Founder) serves as the General Manager of the Air Line Pilots Association, Int'l., the largest airline pilot union in the world. Prior to joining ALPA, Lori served as the Deputy Administrator of NASA from 2009 – 2013. Her efforts at NASA focused on advancing U.S. aeronautics and space activities through technology development, partnerships and innovation. This was her second time serving at NASA, having previously served in a number of positions from 1996 – 2001. Other public roles have included being the lead civil space policy advisor to Mr. Obama during the 2008 presidential campaign and the head of his transition team for NASA. She also served as the lead space policy advisor for the Hillary Clinton and John Kerry presidential campaigns.
Lori is a member of the Board of Directors of MacDonald, Dettwiler and Associates (MDA), a global communications and information company. Lori earned a bachelor's degree in Political Science and Economics from Colorado College and a master's degree in Science, Technology and Public Policy from George Washington University.
Mandy Vaughn is the Senior Director of Business Development and Mission Management at Virgin Orbit. In that role, she support business development on the LauncherOne program for both government and commercial customers, in addition to serving as the primary Mission Manager for all launches for OneWeb, NASA, and other customers.
Prior to joining Virgin Orbit, Mandy was with General Dynamics Advanced Information Systems SIGINT Directorate where she was responsible for the space control and space protection investment portfolios and analog to digital transitions for a variety of SIGINT payload families. She successfully initiated development programs for the next-generation space-based GPS receiver and managed the internal investment of GPS payload development efforts. She has also worked as a developmental engineer and program manager in the United States Air Force and a Director with Kinsey Technical Services.
Mandy has a BS in Mechanical Engineering and an MS in Aeronautics and Astronautics, both from MIT.
Michelle Murray has been an Aerospace Engineer for the Federal Aviation Administration's Office of Commercial Space Transportation (AST) since 2001 and is currently serving as the Deputy Manager of the Operations Integration Division. Her efforts are focused on developing strategies for cross-cutting regulatory and operational issues and helping to integrate the core functions of each of the divisions to provide for a safer and more efficient licensing process from pre-application consultation through license evaluation and operational phases. The main technical areas Michelle is passionate about include launch and reentry vehicle reusability and safety and human spaceflight. Michelle is an alumna of the International Space University and the University of Maryland.
Michael Simpson is the Executive Director of Secure World Foundation. Mike joined SWF as the Senior Program Officer in September 2011 following seven and a half years as President of the International Space University (ISU). Mike holds a post as Professor of Space Policy and International Law at ISU. He is a member of the International Academy of Astronautics and the International Institute of Space Law and is a Senior Fellow of the International Institute of Space Commerce. He currently serves on the Commercial Spaceflight Safety and Space Security Committees of the International Astronautical Federation (IAF) and is a Vice Chair of the Hague Space Resources Governance Working Group. After 23 years of service, Mike retired from the Naval Reserve in 1993 with the rank of Commander.
Dr. Meenakshi ("Mini") Wadhwa is Director of the Center for Meteorite Studies (CMS) and Professor in the School of Earth and Space Exploration (SESE) at Arizona State University. As Director of the CMS, she oversees research and education activities conducted as part of the center's mission, as well as curation of the world's largest university-based collection of space rocks. As Professor, her own research focuses on the origin and evolution of the Solar System and planets through studies of meteorites, Moon rocks and other extraterrestrial samples returned by spacecraft missions. She has also hunted for meteorites in Antarctica with the NASA- and NSF-funded Antarctic Search for Meteorites (ANSMET) Program.
Mini received her PhD in Earth and Planetary Science in 1994 from Washington University in St. Louis. She serves on several national and international advisory committees, including the National Academies Space Studies Board and the NASA Advisory Council's Planetary Protection Subcommittee. She currently also serves as Vice President of the Meteoritical Society. She is a fellow of the Explorers Club and the Meteoritical Society. She is a recipient of the Fulbright-Nehru Academic and Professional Excellence Award (2015), the Guggenheim Fellowship (2005) and the Nier Prize of the Meteoritical Society (2000). Asteroid 8356 has been named 8356 Wadhwa in recognition of her contributions to planetary science.
Nick Skytland is a NASA explorer and pioneer with a deep passion for human space exploration. He has pioneered new ways of doing business for over a decade and is directly responsible for many successful cutting-edge initiatives such as the International Space Apps Challenge and the National Day of Civic Hacking, two of the largest mass collaborations in history. During his time at NASA, he has founded NASA's Open Innovation Program, envisioned future space exploration missions, designed next generation space suits, and trained space-bound astronauts. His experience spans from flight operations and hardware development to research in biomechanics and human physiology in microgravity. He has been a team member in numerous analog simulations including the NBL, NEEMO and Zero-G missions. Nick has also worked at Boston Consulting Group, X Prize Foundation, the Zero G Corporation, and General Motors. Nick is an experienced diver and a six-time Ironman triathlete.
Nicole Stott is a veteran astronaut with two spaceflights and 104 days living and working in space on both the Space Shuttle and the International Space Station (ISS). She performed one spacewalk, was the first person to fly the robotic arm to capture the free flying HTV cargo vehicle, the first astronaut to paint in space, and a member of the crew of the final flight of the Space Shuttle Discovery, STS-133. She is also a NASA Aquanaut and holds the Women's World Record for saturation diving, following her 18-day mission with the NEEMO9 crew on the Aquarius undersea habitat.
A highly decorated astronaut and engineer, Nicole is the recipient of NASA Space Flight, Distinguished Service, and Exceptional Achievement Medals; the Russian Medal of Merit for Space; Florida Aviation Hall of Fame Inductee; and Distinguished Excellence Awards from her alma maters Embry Riddle Aeronautical University and the University of Central Florida. She is also an instrument rated private pilot.
After 27 years with NASA, she is on her next adventure as a full-time Artist and SciArt Education Advocate. Through her artwork, she uniquely shares the awesome beauty and impressions she was blessed to experience through the windows of her spacecraft. She also continues to promote the amazing things we're doing every day in space that benefit us all right here on Earth. Combining her artwork and spaceflight experience, she is actively working to generate widespread interest in the inspiration that comes so wonderfully through the integration of Art and Science.
Capt. Paul Ryder serves as the Air Line Pilots Association's National Resource Coordinator working to advance the Association's agenda and to ensure the 54,000 members have full access to ALPA resources. He also serves as chairman of the Association's Fee-For-Departure (FFD) Committee, working to find innovative and constructive solutions to the issues facing this group.

An active line pilot, Paulflies as a EMB-145 captain for ExpressJet Airlines, where he works on their pilot group's Pilot Mentor, Strategic Planning, and Communications committees. He served in the U.S. Marine Corps Reserves for six years and has worked as a professional flight instructor. He resides in Florida with his wife and fellow pilot, Kate, and two young sons, Alex and Matthew.
Paul Shawcross is the Chief of the Science and Space Branch in the White House's Office of Management and Budget. He lived in the United Kingdom, Tanzania, Bangladesh, Wisconsin, and Boston as a child before attending MIT, where he eventually earned three degrees. After college, Paul worked at the National Research Council and at NASA, prior to joining OMB in 2003. He has been involved in many space policy issues over the years, but is perhaps best known for authoring the White House response to a petition calling for the construction of a Death Star.
Paul Shestople is a program manager at Made In Space (MIS), Inc., an aerospace company focused on developing technologies needed for humanity to become a multi-planetary civilization. Prior to MIS, Paul was a systems engineer on the Gravity Probe B satellite, many GEO communication satellites, and the LADEE spacecraft, which flew into the Moon (it was supposed to!). With 20 years of leadership experience, Paul enjoys mentoring young engineers. Contributing to the professional development of the next generation of engineers is among the most rewarding aspects of his job.
Paul earned bachelor degrees in physics and astrophysics from the University of California at Berkeley, and a master's degree in physics from San Francisco State University.
Dr. Rebecca Spyke Keiser joined the National Science Foundation's Office of International Science and Engineering (OISE) in 2015. She came to the NSF from NASA, where she was a special advisor for Innovation and Public-Private Partnerships, reporting to the NASA Administrator, and an executive-in-residence at American University. Prior to that, she held several positions with NASA, including associate deputy administrator for strategy and policy, associate deputy administrator for policy integration, executive officer to the deputy administrator, and chief of staff for the Exploration Systems Mission Directorate. Rebecca also served as assistant to the director for international relations at the White House Office of Science and Technology Policy (OSTP), where she provided policy guidance to the President's science advisor.
Rebecca's experience covers science and technology policy, agreements and other cooperative efforts. She is a board member of Women in Aerospace and a member of the American Academy for the Advancement of Science. She speaks Japanese and Spanish. Rebecca earned a Bachelor of Arts degree in Japanese Studies from Wellesley College, a Master of Science degree in Politics of the World Economy from the London School of Economics, and a doctorate in International Studies from the University of South Carolina.
Rich Leshner is the Director of Government Affairs for Planet Labs. He has been working in the DC space policy community for 15 years, with experience in the non-profit, government, and industry sectors. During his time at NASA, Rich worked on international projects for collaboration in exploration, managing a $150 million portfolio of innovative small business research, and in the Administrator's office. Rich worked for two years at the White House Office of Science and Technology Policy, where he supported the development of the 2010 National Space Policy. Rich earned a master of science in aeronautics and astronautics from Stanford University, and a Ph.D in public policy and public administration from The George Washington University.
Sally Richardson is Vice President of Engineering and Deputy Director of Technical Operations in Orbital ATK's Space Systems Group. She is responsible for providing engineering, quality management, and manufacturing/integration/test operations leadership to Orbital ATK's various satellite and space systems programs. Orbital ATK's Technical Operations comprises over 1,200 engineers, manufacturing specialists, and assembly, integration and test technicians.
In her career, Ms. Richardson has worked on a variety of satellites, launch vehicles and other aerospace related projects at British Aerospace UK, RCA Astro Electronics, and CSIRO Australia and has worked at Orbital for the past 24 years. She holds a BS in Physics from the University of Melbourne, Australia and an MS in Systems Engineering from George Washington University.
Sally is Orbital ATK's representative on the Board of the Washington Space Business Roundtable, whose charter is to promote STEM in the Washington Metropolitan area. She has actively participated in the FIRST Robotics organization, sponsored by Orbital ATK, whose mission is to "inspire young people to be science and technology leaders, by engaging them in exciting mentor-based programs that build science, engineering and technology skills, that inspire innovation, and that foster well-rounded life capabilities including self-confidence, communication, and leadership." She has volunteered as a judge for the past four years at the FIRST Robotics two-day Washington, DC regional competition. She is also a member of the Women in Aerospace organization.
Dr. Serina Diniega has been involved in a wide range of space exploration focused tasks at the Jet Propulsion Laboratory (JPL), California Institute of Technology, since 2010. Serina entered JPL as a postdoctoral researcher -- she has a PhD in Applied Mathematics (from the University of Arizona) and utilizes geological insight, physical modeling, and mathematical thinking while delving deep into the ways landforms evolve into specific patterns, shapes, and sizes. During her first years at JPL, she looked into how lava flow dynamics evolve and form surface features on lava flows on the Earth, Mars, and Venus. Serina currently studies present-day gully and dune evolution on Mars, and has involved several undergraduate interns in this work. She also works for the Europa Mission and the development of the NASA Mars Exploration Program, as a member of the NASA Mars Program Office (who facilitates information flow between NASA HQ and the Mars science community).
In addition to her mission/program work and science research, Serina prioritizes encouraging students -- especially women and underrepresented minorities -- and the general public in STEM studies, and in fostering an environment where all can best contribute. She has a taught or mentored a wide variety of students (K-12 and undergraduate) in math, geology, and planetary science topics and research projects.
Dr. Scott Parazynski is the Founder and Chief Executive Officer of Fluidity Technologies, a tech startup bringing novel control devices and machine learning to all of our physical and virtual worlds, from drone and helicopter flight to augmented reality and surgical robotics.
He is a former NASA astronaut, high altitude mountaineer, physician, pilot, author and prolific inventor. In his seventeen years at NASA, he flew five Space Shuttle Missions and conducted seven spacewalks, in addition to serving as EVA Branch Chief and the Lead Astronaut for Space Shuttle Thermal Protection System Inspection & Repair (in the aftermath of the Space Shuttle Columbia tragedy). His space mission highlights include a global ozone mapping mission on STS-66; leading the first joint US-Russian spacewalk during STS-86 while docked to the Russian space station Mir; serving as Senator John Glenn's crewmate and "personal physician" during STS-95; and conducting EVA assembly of the Canadian-built space station arm during STS-100. On his final trip into space, on STS-120, he led the EVA team that conducted a dramatic repair of a live solar array. He was inducted into the US Astronaut Hall of Fame in 2016.
Scott is a graduate of Stanford University and Stanford Medical School, after which he trained at Harvard and in Denver in preparation for a career in emergency medicine and trauma. He has numerous publications in the field of space physiology, with particular expertise in human adaptation to stressful environments. On May 20, 2009, he became the first (and only) astronaut to scale Mt. Everest and stand on top of the world. Further, as part of a NASA-sponsored expedition to the high Andes, he conducted a scientific dive in the summit caldera lake of 19,700-foot Licancabur volcano, the world's highest lake. Other expeditions have taken him deep in the ocean using submersibles, and via rappel into Masaya volcano, setting the first bootprints adjacent the world's youngest lava lake. He recently served as Founding Director and Chief Medical Officer of UTMB's Center for Polar Medical Operations where he oversaw the medical screening and on-ice care of the National Science Foundation's US Antarctic Program.
Dr. Sherrie L. Zacharius is Vice President of Technology and Laboratory Operations at The Aerospace Corporation. She is responsible for more than 300 scientists and staff in the Electronics and Photonics, Space Materials, and Space Science Applications Laboratories.
Before assuming her current role, Sherrie served as general manager of Aerospace's Physical Sciences Laboratories from 2007 to 2011. Prior to that, she supported the Global Positioning System as principal director of User Systems in the Navigation Division. Sherrie holds a B.S. in chemical engineering from Tufts University and a Ph.D. in Polymer Science and Engineering from the University of Massachusetts, Amherst. Sherrie is an Associate Fellow of the American Institute for Aeronautics and Astronautics, and is a member of the Air Force Scientific Advisory Board, the Tau Beta Pi Honor Society, and Women in Aerospace. She is currently serving on her third independent review panel for the Department of Energy.
Stephanie Luongo is a licensed Professional Engineer and has Bachelor and Master of Science degrees in Electrical Engineering from the University of Nevada, Reno. Stephanie began her career at Sierra Nevada Corporation (SNC) as a Systems Engineer working on manned and unmanned vehicle autonomous landing systems. After transferring to the Space Systems division of SNC to be part of NASA's Commercial Crew Program, Stephanie played a critical role in the Dream Chaser Avionics, Flight Software, and Communications subsystems test and integration effort and served as a Flight Controller during vehicle ground and flight testing, including the first full-scale atmospheric flight test of the Dream Chaser.
For the past two years, Stephanie has been attending the National Test Pilot School working toward a Flight Test Engineer certificate and master's degree in Flight Test Engineering. She is a single- and multi-engine pilot with Instrument and Glider ratings and holds an FAA Commercial Pilot License.
William Pomerantz (Co-Founder) is the Vice President for Special Projects at Sir Richard Branson's Virgin Galactic. In that role, Will helps extend Virgin Galactic's business beyond suborbital space tourism, developing efforts such as the LauncherOne orbital launch vehicle for small satellites as well as suborbital research campaigns on board SpaceShipTwo. Prior to joining Virgin Galactic, he ran space prizes at the non-profit XPRIZE Foundation, where he served as the primary author and manager of the $30 million Google Lunar XPRIZE and the $2 million Northrop Grumman Lunar Lander XCHALLENGE. Will has also worked at Brown University, the Futron Corporation, and the United Nations, and was the co-founder and Editor-in-Chief of SpaceAlumni.com, an early social network for space professionals.
Will is also the Chair of the Board of Advisors of SEDS-USA, the world's largest student space organization; a member of the Editorial Board of ROOM, a Space Journal; an advisor at Waypaver Labs, a nonprofit dedicated to pushing the boundaries of human exploration; a member of the Professional Development Committee of Women in Aerospace; and a co-founder of the Brooke Owens Fellowship Program. He is a graduate of Harvard University, the NASA Academy, and the International Space University.
Zachary C. Krevor is the Director of Engineering for Vulcan Aerospace, leading the technical integration of the Stratolaunch architecture. He also leads the technical development of various projects for Vulcan Aerospace.
Zachary has a B.S. in Mechanical Engineering from UCLA and an M.S. and Ph.D. from the Georgia Institute of Technology. He started his career with Lockheed Martin, where he primarily worked with the propulsion team on Orion. Zachary also worked with the Advanced Development group at Lockheed, primarily on the Altair program. After Lockheed, Zack worked on the Dream Chaser program. His last role was as the Chief Systems Engineer for Dream Chaser and the technical lead for the Advanced Development Group. Zack is also a member of AIAA and the Space Systems Technical Committee.